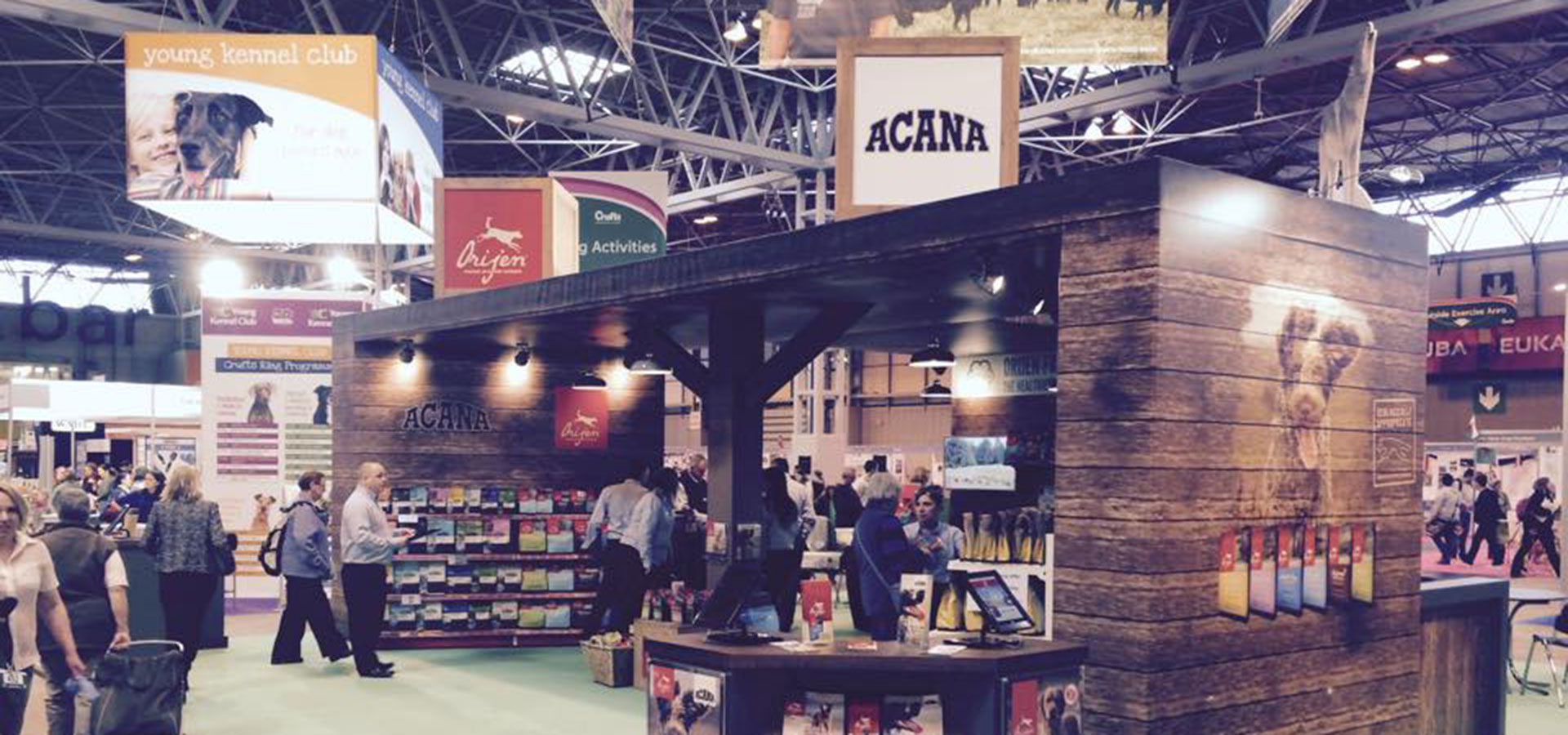 As we have done so for the last two years' ORIJEN & ACANA will have a bespoke purpose-built stand that really epitomises the outdoors, back to nature, essence of the brands. We will also have some very special canine visitors on our stand, all in peak health and fed on ORIJEN and/or ACANA.
Come and visit us in Hall 3 on Stand 52 to find out about our special show offers. We will be giving away a £5 discount voucher, for every 2kg purchase (or more), to use with a future purchase from one of our stockists.
Enter our daily goody bag giveaway competition. Simply take a selfie of yourself on our stand, visit our Facebook page, 'Like' the page and post your selfie on the page. Comment, #ORIJEN, #CRUFTS #Thursday, #Friday, #Saturday or #Sunday as appropriate. The best selfie each day wins, it's that simple!
Don't miss the opportunity to win a year's supply of ORIJEN dog food either. You can simply fill out an entry form or enter via the iPads on the stand. There will be plenty of people available to help you out.
We look forward to seeing you at the show next week!