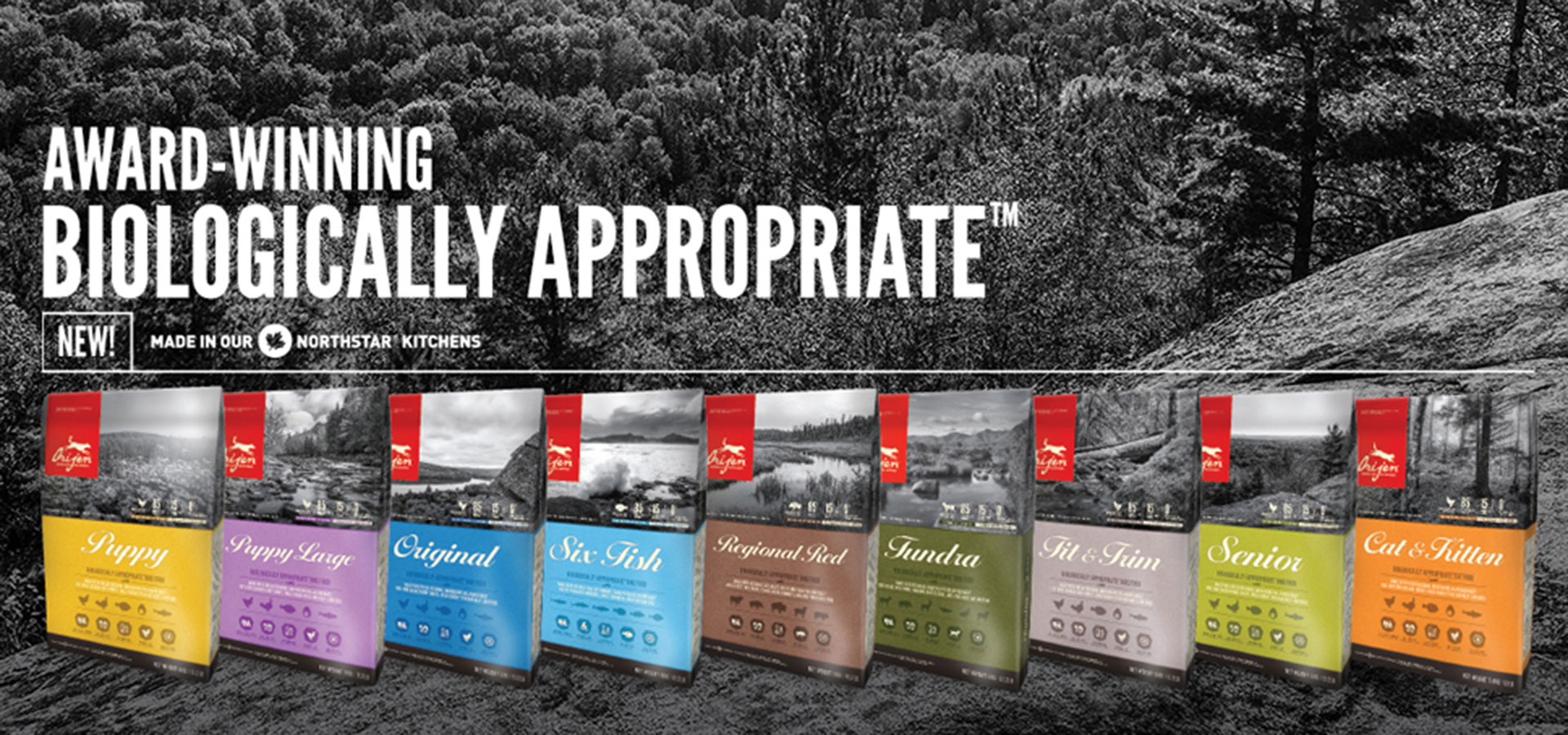 New and Enhanced ORIJEN Foods!
From Champion Petfoods Award-winning NorthStar® Kitchens
We're excited to announce the launch of new and enhanced Biologically Appropriate™ ORIJEN foods. Brimming with unmatched inclusions of free-run poultry, wild and sustainably-caught whole fish and ranch-raised red meats our new diets are rich in nourishing protein, with more meat, more fresh meat and more meat variety than ever before.
Biologically Appropriate™ enhancements for 2017 include:
HOW MUCH? | 85% meat and fish ingredients – all prepared from animals deemed fit for human consumption (up from 80%).
HOW FRESH? | 2/3 of meats are FRESH or RAW (up from 1/2), 1/3 of meats are gently dehydrated.
HOW MANY? | 5-8 different animal protein sources all included in WholePrey™ ratios of meat, organs and cartilage.
New ORIJEN Fit & Trim for dogs and cats and new ORIJEN Tundra for cats will round out the ORIJEN line later in the Spring. Please keep an eye on our website for updates.
The first shipments of the new and enhanced ORIJEN Foods should start finding their way into retailers in early April 2017.