To look at Jem today, with her bright eyes and bouncy personality, you would never know what she went through as a young puppy. Little Jem was born into a life where her only job was to produce more puppies to sell, as quickly and as cheaply as possible. She was destined to become a breeding bitch as soon as she reached her first season at around five months old. Luckily for Jem, she was surrendered to, Friends Of Animals Wales (registered charity 1182414), by an illegal, unlicensed breeder.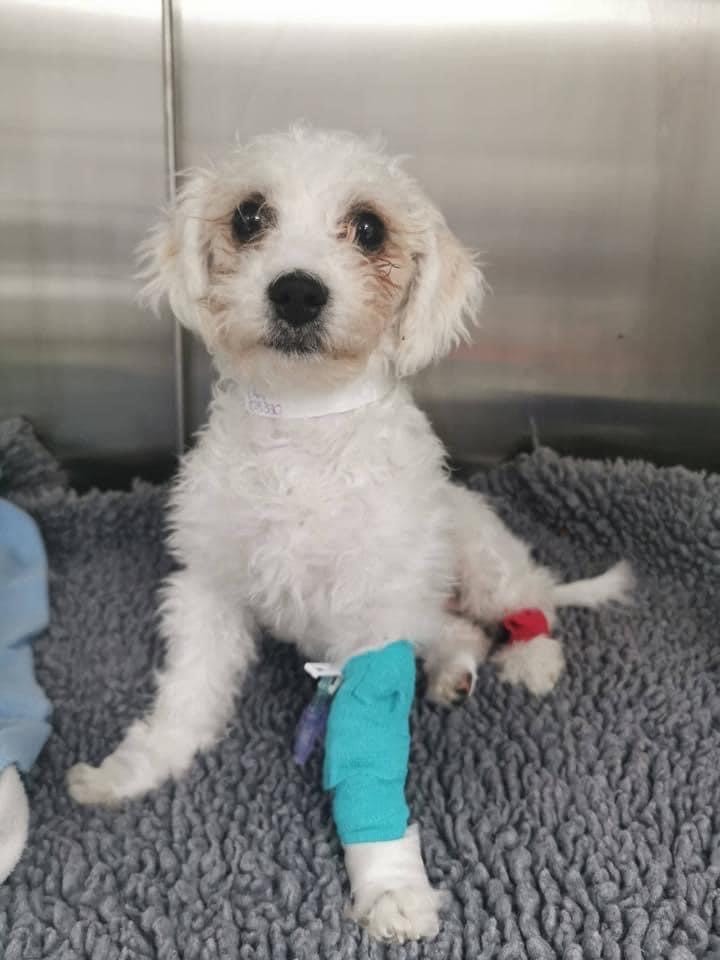 The dog with the broken heart
When she arrived at her new foster home, Jem was in an emaciated state. Her coat was in poor condition and she was nothing more than skin and bone, with her spine clearly visible. It was discovered Jem had a heart condition called Patent Ductus Arteriosus (PDA) with a grade four heart murmur, which was life-threatening.
Because Jem weighed just 1.4kg, the vet advised she needed to gain 2.5kg before she could undergo the medical procedure she desperately needed. Sharon, Jem's foster carer, knew that she would need to provide a nutritious diet to help Jem gain strength and to reach a healthy weight.
 What to feed this rescue puppy?
When Bern Pet Foods heard about Jem's case they were keen to help. Coming from a low-quality diet, the nutritionists at Bern Pet Foods advised the importance of slowly transitioning Jem to her new food. Initially she started with ACANA Puppy & Junior, containing 70% quality animal ingredients along with fruits, vegetables and botanicals. Jem later transitioned to ORIJEN Puppy, a recipe which contains 85% animal ingredients, rich in fresh meat in WholePrey ratios of meat, organs, cartilage and bone.
While being nursed back to health, Jem was doing a little rescuing of her own.  Already fostered by Sharon was another little dog, Poe, who had also been surrendered by a breeder.  Poe was an older puppy, unsold due to his absolute terror of humans after suffering  abuse. Jem being a lively youngster didn't understand why Poe was being so shy. She invited him to play often and, to Sharon's delight, her persistence paid off and Poe eventually reciprocated in play. Poe is learning from Jem to trust again.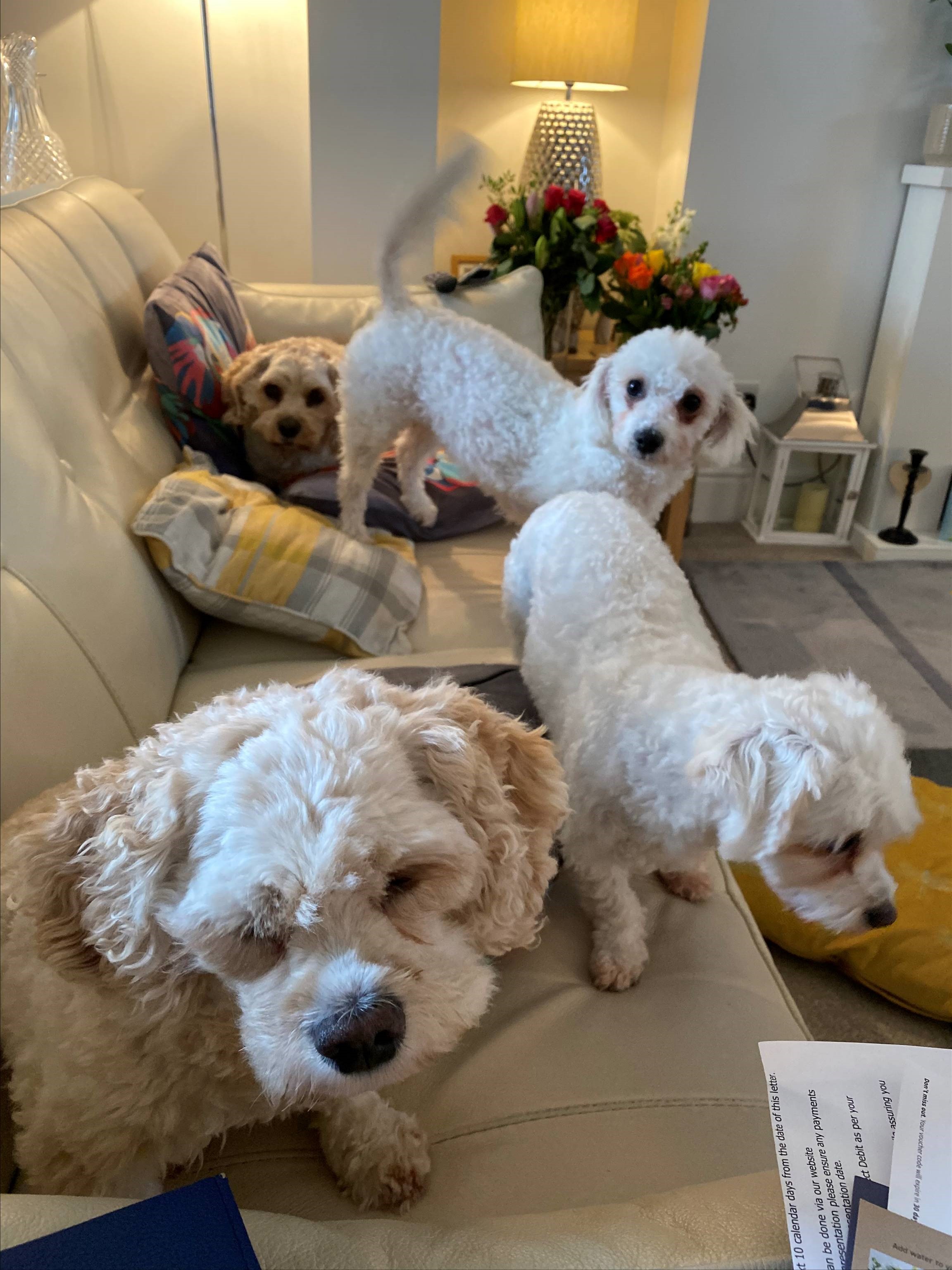 What does the future hold for Jem?
By the time she was four and half months old Jem reached her target weight. In this short time her condition had advanced from grade four to a grade six heart murmur. Luckily, Jem was able to have her life-saving surgery. At nine months old Jem will have a follow-up scan at her vets and the hope is that she will be able to live a full and happy life without the need for any further treatment.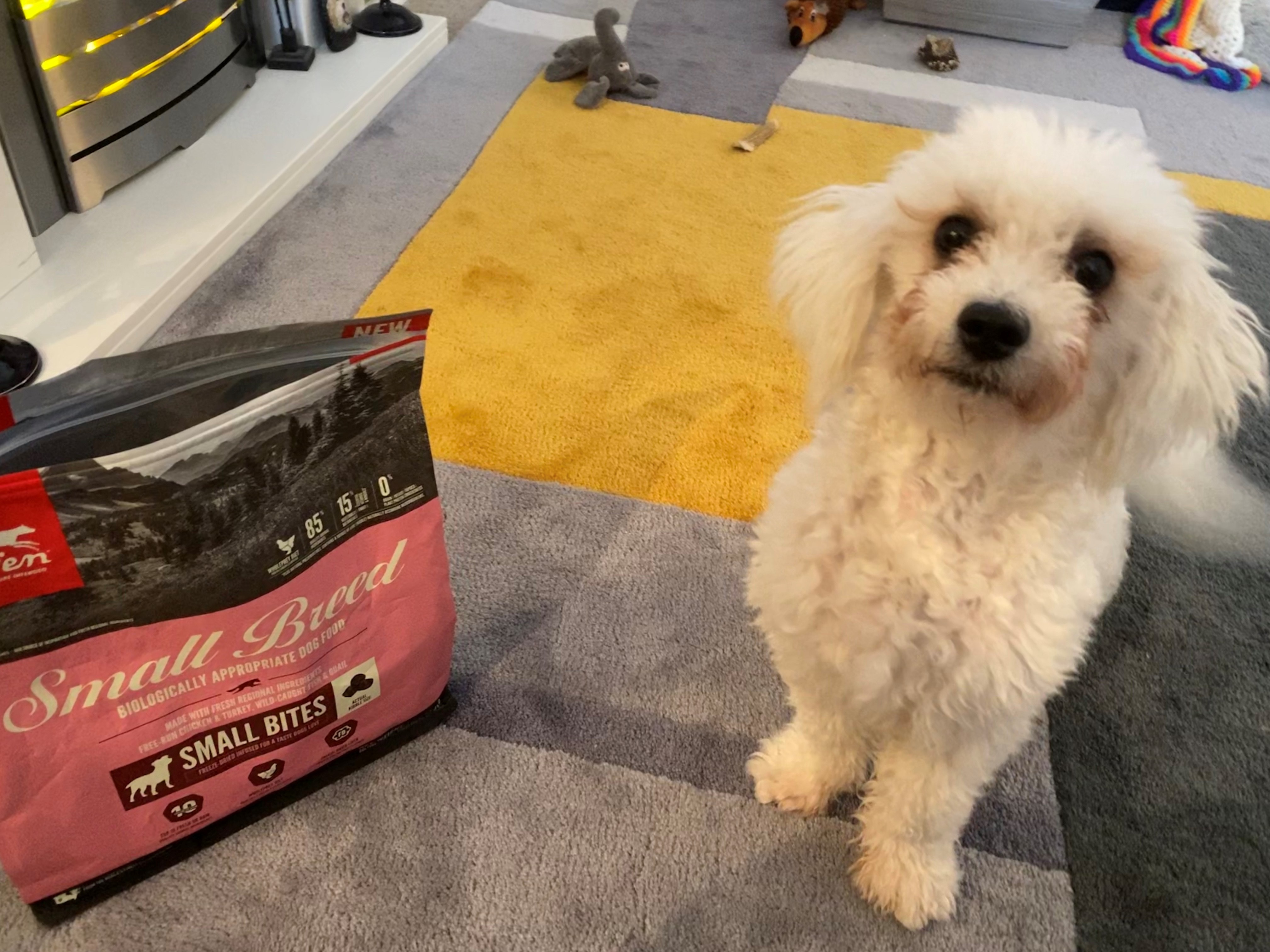 When ORIJEN Small Breed was first launched to the UK market, Jem was first in line to be a taste tester and gave it her full approval!
Jem is one of the lucky ones, a true success story in finding her forever home with three doggy friends and Sharon, who couldn't bear to part with her.
Read More