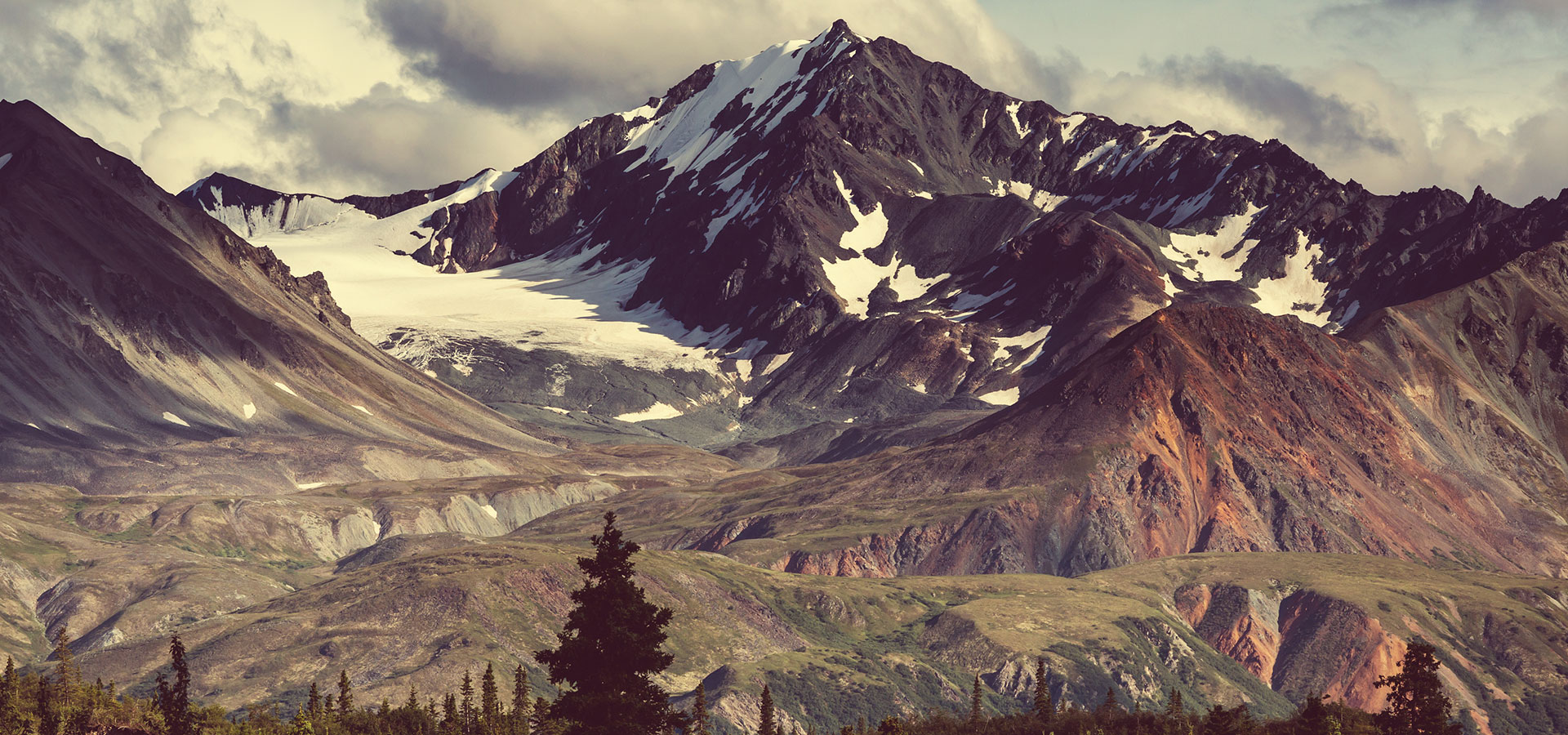 Our brand ambassador, Buggy, certainly knows how to draw a crowd, entertaining fans with his weekly musings on topics like the latest fashion trends, entertaining the ladies and his dislike of Monday mornings. We caught up with this superstar #InstaCat, who now has over 35,000 followers on Instagram, and his owner Claire to find out what family life is like away from the selfie stick.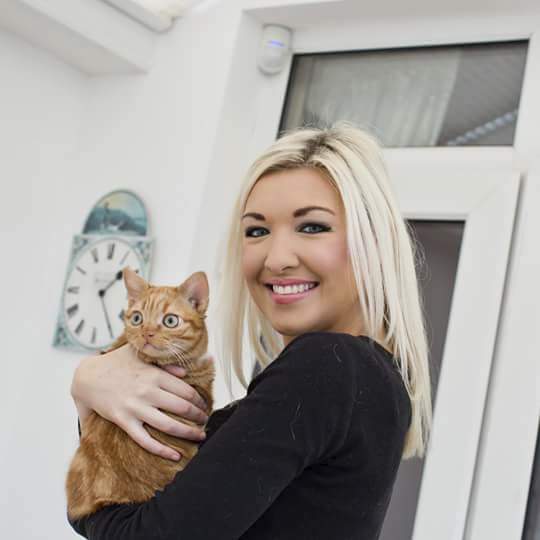 Buggy lives with six other siblings – three sisters Polly, Penelope and Paige, and three brothers Casper, Ted and Stuart Little.   Each has their own unique personality with Claire describing her multi-cat household as hectic and fun, yet well-balanced.  Penelope is the affectionate cat and loves to curl up on the sofa with Claire, Casper is the gentle-giant, Paige has all the attitude, Polly is the oldest, Ted is the most chilled out and the youngest, Stuart Little, is the crazy cat who can't sit still.  Then, of course, there's Buggy who is everyone's friend, funny and affectionate, Buggy will try and bring all his brothers and sisters together whenever he can, even though they may not always be as enthusiastic.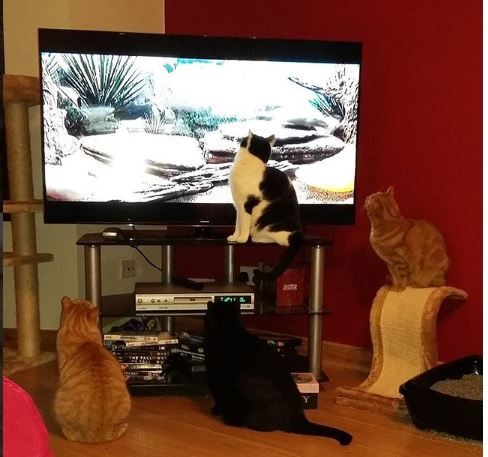 Even though all the brothers and sisters are all very different, the one thing they have in common is that they're all rescue cats.  Claire adopted all of them, except for Penelope who was rescued from outside a bar, from Cats Protection Belfast.   Claire says, "As a child we adopted our cats from Cats Protection and I always support them because their objective for every cat that they look after is to find them a good home".  Claire soon began volunteering and, one by one, fell in love with and adopted each of her cats.
Sadly, all of the cats have ongoing health issues as a result of their challenging early lives, but Claire's focus has always been to give them a stable home and to keep them as healthy as possible.  Looking after cats with health issues isn't easy, but Claire's dedication to providing them with all the care and love they need is clear to see.   Claire explains how she's learnt to juggle the often-complex needs of all her cats, "I've taught myself for the most part, but obviously have the support of Cat's Protection, my vet and some very good cat friends that I've met along the way.  I ask lots of questions and take each day and each challenge as it comes.  I'm very lucky to have the support that I do".
The whole feline family are fed ORIJEN and Claire says: "It's a pleasure to see them tucking into their food.  Buggy loves ORIJEN Cat & Kitten and Ted is a fish fiend who loves ORIJEN Six Fish – it's great because there is something for all the cats".  Since feeding the cats ORIJEN, Claire has noticed a big difference in their coats, which are now shiny and glossy, as well as an improvement in their muscle tone, which is particularly important for some of the cats who have issues with their joints. "ORIJEN is the most tailored food for their needs as it's high in protein and low in carbohydrates, giving them a diet that they are supposed to eat", says Claire.
Back in front of the camera, Buggy is now busy preparing himself for Christmas.  He's currently designing and writing cards to send out to all his Instagram fans and is planning which flavour of ORIJEN treats he'll be putting in each sibling's stocking.  Watch this space for the re-appearance of Buggy's Christmas jumper too, which is sure to be a hit with all the ladies!
To keep up to date with Buggy over Christmas, follow his Instagram and Facebook pages.