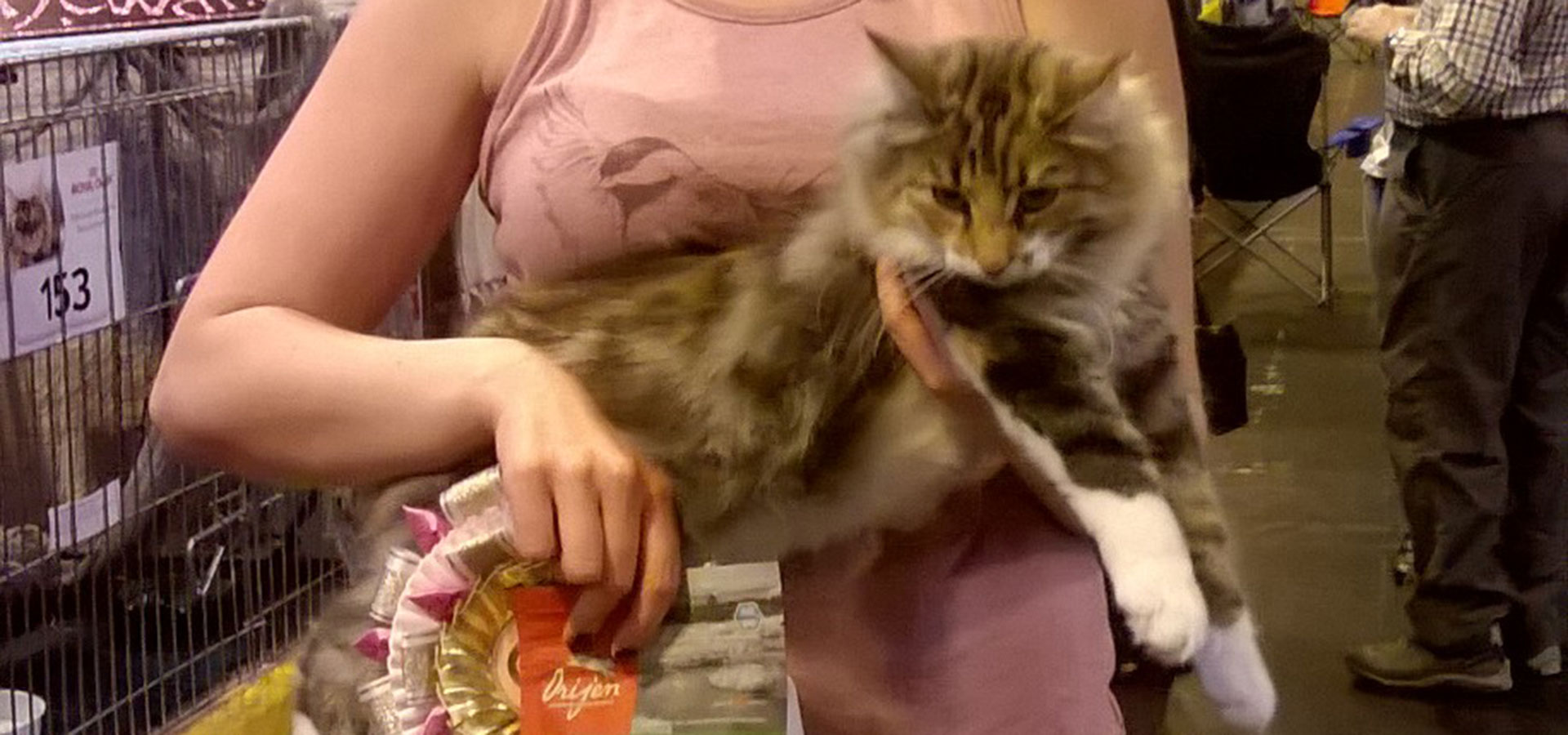 Our ORIJEN sales team were absolutely overwhelmed by the response at our stand at the Supreme Cat Show on the 24th October this year.
The Supreme Cat Show is organised every year by the world's oldest cat registry, the Governing Council of the Cat Fancy, or GCCF, and takes place each November at the National Exhibition Centre (NEC), in Birmingham. Special awards of UK Champion and Supreme Champion can be gained at this show only.
ORIJEN had a sales stand right next to the entrance to the show and, from the moment the doors opened to the public, ORIJEN cat foods and treats were in high demand. What was really reassuring was, that the breeders exhibiting at the show, were recommending ORIJEN to the visiting public.
We think there's nothing better than a top breeder feeding their pets with ORIJEN and, as part of the result, winning Best in Show at some of the most prestigious dog & cat shows in the UK. We've seen this with dog breeders at Crufts for some time now.
It, therefore, comes as no surprise that we were delighted that the winner of the specialist kitten category, Norskwood Skye This Pups Gotta Fly, at GCCF Supreme Cat Show, was raised on ORIJEN cat foods and treats.