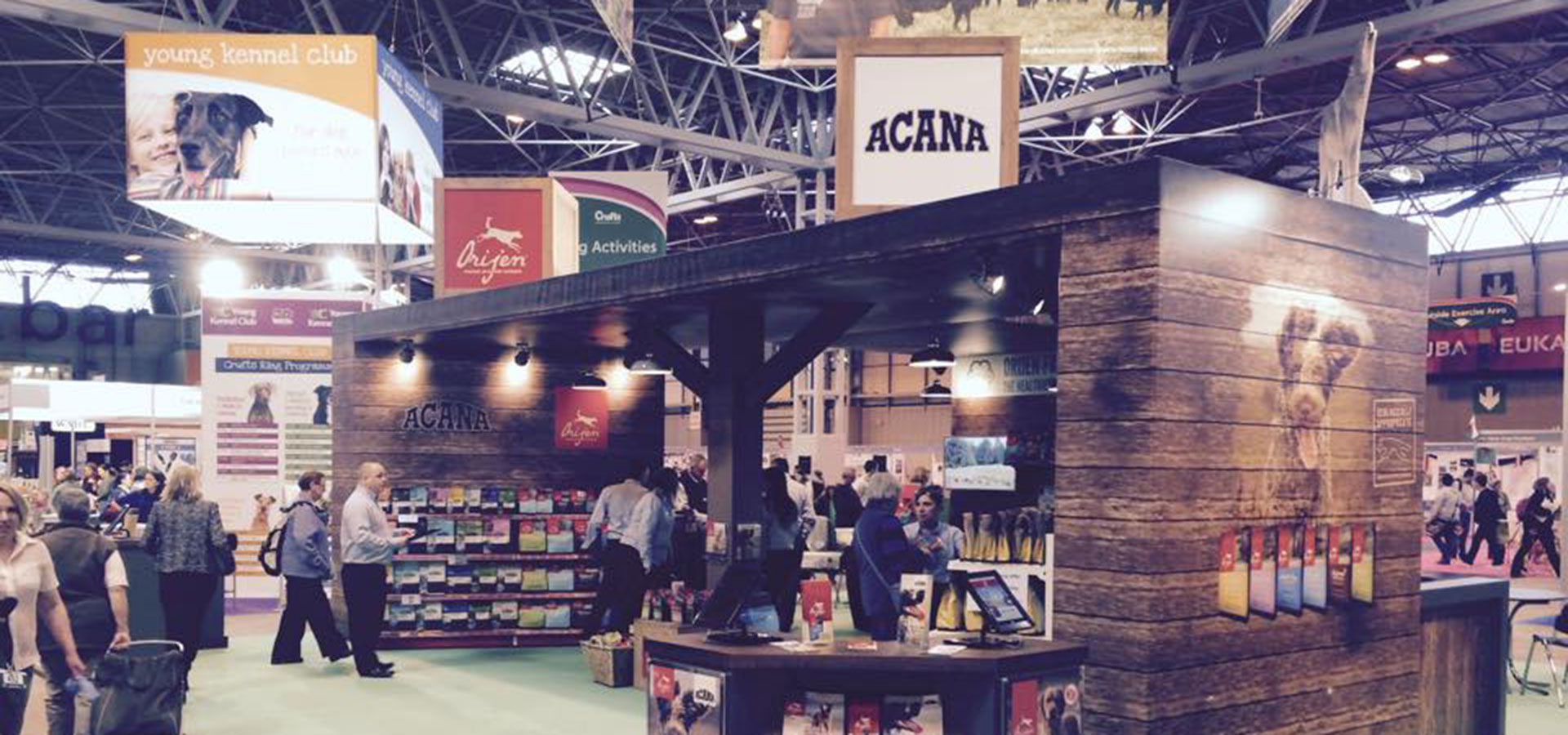 Being official sponsors of Crufts for the first time this year exceeded all our expectations
Our team of staff were completely rushed off their feet. Breeders, exhibitors and dog lovers alike were keen to find out about our product ranges. They had all heard good things by word of mouth and were keen to find out more and try what is considered the best dry dog food available in the world.
The purpose built stand in the main hall was unquestionably impactful with an outdoors rustic look which perfectly reflected the authentic, biologically appropriate™, back to nature essence of the brand.
On stand, there were daily competitions which included a goody bag giveaway, a children's colouring competition and an opportunity to win a year's supply of ORIJEN Adult Dog Food.
Visitors to the stand included an impressive selection of all dog breeds and in all sizes. There was not a single canine visitor that didn't absolutely devour the ORIJEN freeze-dried treats that were handed out, and with the fantastic show offers, the treats were literally flying off the shelves.
There was not much time to take a deep breath and relax before the team were off to host a trade stand at PATS, Sandown, only a week or so later.